Car Scratches Repair Polish Wax Anti Scratch Cream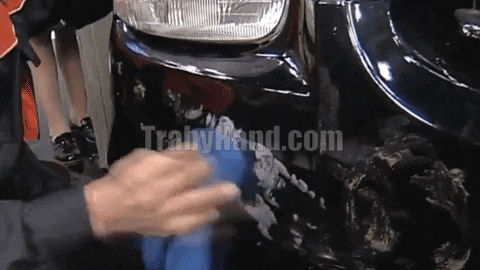 Features:
Widely Used: Work for small and light scratches like door handles' fingernail scratches, slight scratches, slight Lacquer hurt, paint swirl after polishing.etc, it also can clean Asphalt,Insect corpse stain,stubborn attachments .etc. It is an effective slight scratches remover with a affordable price.
Friendly to Car Paint: the scratch removal cream does not react chemically with car paint. Pure physical grinding after activating the car's paint surface, so it can repair the scratches without affecting the original car paint, and it does not contain any dyeing agent totally. It will never leave any other color on your car's original paint, which means zero color difference.
Suitable For Cars Of Any Color: this car scratch repair kit does not pick colors. It can work on any color's vehicle,but please make sure there is no plating crystal or paint protection film. It does not work for deep and big scratches like Expose primer, black plastic, big area of primer or Obvious cratering while hand touching.
Easily And Quickly Repair: just clear the scratches area, remove the dirt, wax, iron rust. Squeeze enough cream to sponge. Use the sponge rub the scratch until the scratches are disappeared, then wipe the cream wax off.(For specific steps, please check the instructions.) This technology will save you lots of time & money and keep your vehicle shining and clean.
Specifications:

Materials: Surfactant

Product Size: 15.5 x 3.5cm

Product Weight: 28G

Product Volume: 30ML
Package Includes:

1 x Car Scratches Repair Polish Wax Anti Scratch Cream