Executive Flexible Nib Fountain Pen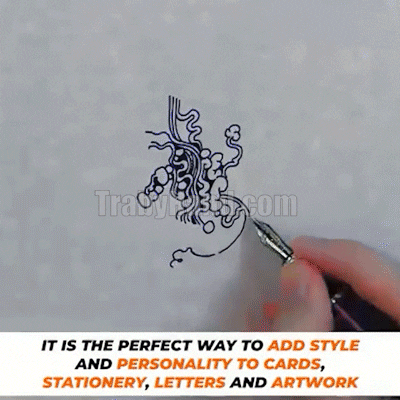 Suitable for calligraphers, the Executive Flexible Nib Fountain Pen will add sweeping strokes and tapers to your writing. The secret to its distinctive writing lies in the calligraphy nib.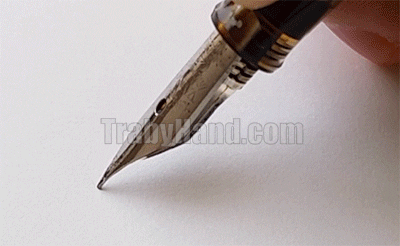 With proper technique, line variations reminiscent of a traditional brush and point are possible unlike regular pens. It's perfect for adding a sophisticated flair to your everyday writing and for creating beautiful calligraphy without the hassle of using a dip pen.
Benefits:
Elegance In Writing: Effortlessly bringing fanciful flair to each letter with grand romantic strokes and beautifully tapered curves.

Wide Variety Of Lines: The calligraphy tip flexes when pressed firmly in the right angle. This allows for more control of the ink and brings you as close to the classic stylings of point pen and brush calligraphy as possible, without the hassle and mess that dipping a pen can cause.
Features:
Calligraphy Nib – Its agile nature allows for more detailed writing than a regular pen.

Refillable Ink Chamber – Simply unscrew the pen's barrel, place the nib in the ink bottle and turn the cartridge to draw the ink upwards.
Specifications:
Nib Material: Stainless Steel

Material: Metal

Writing Point: G-tips
Package Includes: 
1 X Executive Flexible Nib Fountain Pen