Smart Ring The Magic Ring That Keeps You Connected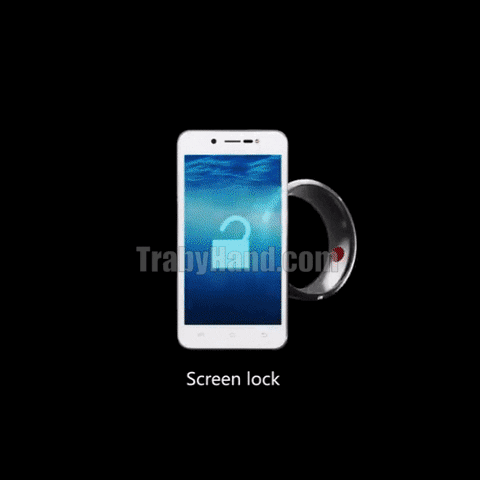 Smartring is a wearable electronic components, it can connect ic / id / NFC card reader like doorlock or cellphone to unlock?pay?share information or operate some mobile function. Original health module can improve human performance effectively.
The product shape is designed according to the international popular elements, created by the pure medical titanium, no need to charge, high waterproof, and suitable for any people at any time.
Smartring is compatible with android, ios, and windows phone operating systems: It supports NFC function, wireless information sharing, phone unlocking, quick app launch, You can save password to your email, instagram, facebook for ability never forget it, You can share wifi information, links to websites, links to pictures, contact information or whatever you think is suitable to be passed securely to your friends smartphone's and tablets and more. It adopts a stylish design for comfortable fit and great durability.
Want to be able to use your ring to open your house? No problem. Just grab yourself a ring enabled door lock, install it and your ring can interact with it.
Main Features:
Improves human health and prevent disease

No need to charge, convenient and energy-saving

With excellent scratch resistant performance and great durability.
Smooth finish and polished edge provide a modern touch.

Simulate and copy non-contact ic/id cards, so you can get rid of your cards for door, metro, bus, parking lot and others.

Save all kinds of private information to this smart ring, for example, schedule, accounts, memo, etc
Quickly and easily lock/unlock your phone or apps for optimal convenience and privacy.

Share the private message/picture/business card/ website link to the person you want to share by a simple touch.

Waterproof, dustproof and shock proof design.
Size Chart :
Package Includes:
1 x Smart Ring The Magic Ring That Keeps You Connected