Claw Machine – Grabber Machine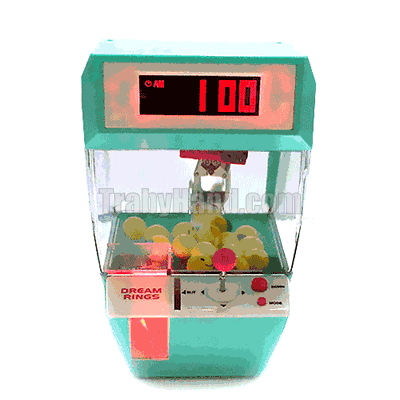 Features:
Time Mode: shows the normal time on the screen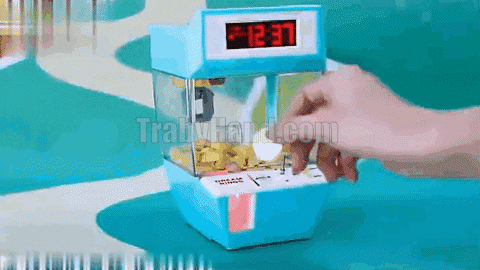 Game Mode: press any key to turn on the screen and then flip a coin in the slot, and can raise, lower, left, right to move the joystick, positioning the position of the grip hok and pressing the button below, lets let the hook grab the small gift. After grabbing the small gift, no operation is required, the hook will automaticaly return and send the small gift to the gift outlet.
3 Hard mode: alarm clock time, alarm clock ring, flip a coin in the slot, catch a ball to turn off the alarm clock, otherwise, the alarm clock keeps sounding until the ball is caught for this mode Normal: clock time alarm clock, alarm ring, insert a coin in the slot, start the ball game, it does not matter If you catch the ball, the alarm clock is off.
Specifications:
Size:125 x 125 x 190
Name: Coin operated machine / alarm clock
Size: 12.5 x 12.5 x 19 cm
Battery: Battery 3 x AAA 1.5 V batteries (we can not send the battery because it'prohibited by customs suggesting that the customer can buy 3 pieces batteries in local store)
Material: plastic, metal, electronic components. ABS
Package included:
1 x Claw Machine – Grabber Machine