Skin Spots Removal Pen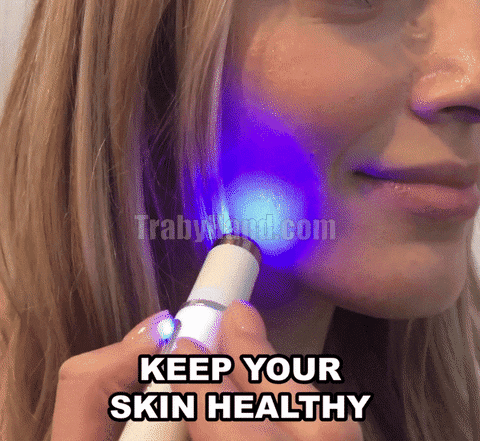 Our Blue Light Laser Pen is make use of thermal therapy and blue light together.
You can remove dark spots, Nevus, Age Spots, skin tags, warts, Birthmark, Skin Pigmentation anytime at your home.

You are no longer to pay a high price for time and money. It is safe and no side effects. 
You can remove spot without burning the skin. Using high-tech, electric ion carbonation functions to instantly sweep warts, age spot, flat skin tags, etc. Removal can be achieved quickly without bleeding.
Features:
Tightens loose skin, shrinks enlarged pores andkills bacteria

Promotes lymph detoxification.

Diminish inflammation and reduce pain.

Applicable on oily skin, severe skin allergyand red spots.
The powerful device combats against spider veins, and can even help those with Rosacea, post-operative bruising and age-related Purpura.

It is a powerful anti-varicose veins formula, gentle enough to use anywhere on the body – face, nose, cheeks, and legs.

It is a powerful anti-varicose veins formula,gentle enough to use anywhere on the body – face, nose, cheeks, and legs.

Simply use it a day and you'll see results in just a few uses.

Dramatically reduces the visibility of acnes, scars, thread veins in just weeks 
Specifications:
Voltage: DC 1.5V

Current: 036A

Power: 0.9W

Battery:1xAA Battery(not include)

Color: white

Material: ABS

Size: approx.135x19x19mm
Package Includes:
1 x Skin Spots Removal Pen