Comfy Dog House Bed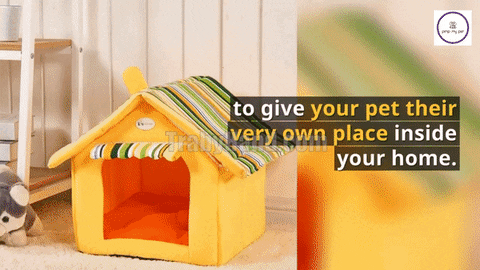 Get your dog his own place to relax and feel secure. It dramatically helps reduce dogs' stress and anxiety.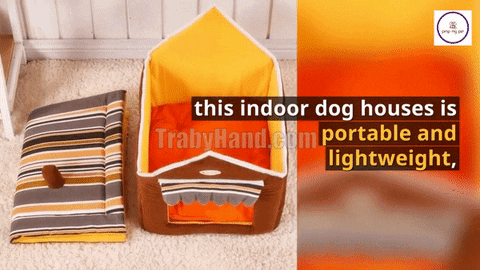 Benefits:
Provide a shady, ventilated area for the dog to escape the hottest times of the day. A covered dog house such as this one with window and door openings can provide this a place to escape from intense weather conditions, especially with its insulation.
Offer a place of security and privacy. These simple house creations are fantastic for providing dogs with the protection they need.
Dual purpose:  Indoor portable pet house gives your pet a touch of privacy and creates a nice sense of security within your dwelling.
Material Used: Made of high plush cotton for extra durability. Your pet will lounge comfortably while your home decor remains smooth. A perfect addition to any style home.
Removable Roof: If for any reason you think that your dog might benefit from taking the top off, this dog house allows you to adjust to your pets needs!
Size Information:
Small: 15″L x 14″W x 15″H     (weight:about 0.65kg)

Medium: 16″L x 15″W x 16″H (weight:about 0.85kg)   

Large: 20″L x 18″W x 18″H     (weight:about 1.2kg)

X Large: 23″L x 20″W x 22″H     (weight:about 1.6kg)
Package Includes: