Proclean Wet Sandblasting Kit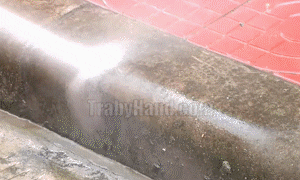 Don't waste your precious time trying to remove tough stains, rust, multiple layers of paint, or graffiti by hand! There's no need to resort to harsh chemicals like acids and thinners! Let the PROCLEAN Wet Sandblasting Kit do your hard jobs. The PROCLEAN Wet Sandblasting Kit can be used to remove rust, stain, old paint, or even graffiti. Making it the last sandblaster you ever need!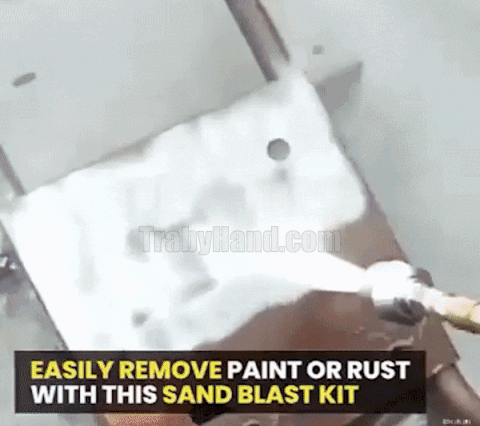 Features:
Most Effective Wet Sandblasting Kit: This amazing kit lets you convert your professional pressure washer into a wet sandblaster. DIAS WET SANDBLASTING KIT is also dust-free, more effective than dry sand-blasting, and is quick and easy!
Dustless Sandblasting: The old traditional dry sandblasting kit creates a lot of dust, which is dangerous to inhale. If you use a dry sandblaster, nobody must come near without a mask, and this is very hard to do if you're working from home. 
No More Heat Damage: If you're working with a heat-sensitive surface, such as a piece of plastic or thin metal, you don't want your panel to get damaged by heat. Whether it's warping, bending, or discoloration, heat can have irreversible adverse effects on some materials. 
Specifications:
Material: Copper, Stainless Steel

Max Pressure: 180bar / 2600psi

Max Temperature: 60oC / 140oF
Package Included:
1 x PROCLEAN Wet Sandblasting Kit