Diy Alloy Wheel Repair Kit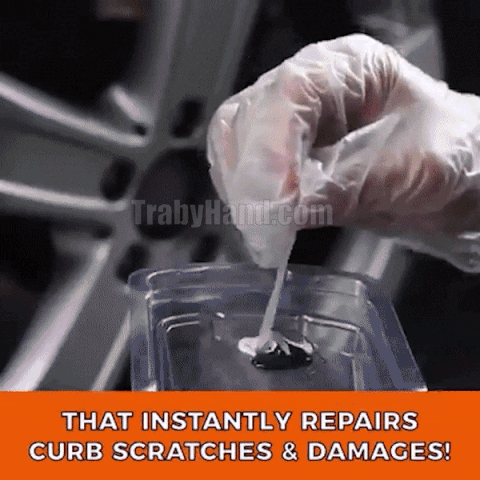 Easily Repair Curb Damage And Scratches On Your Alloy Wheel With This Amazing Kit!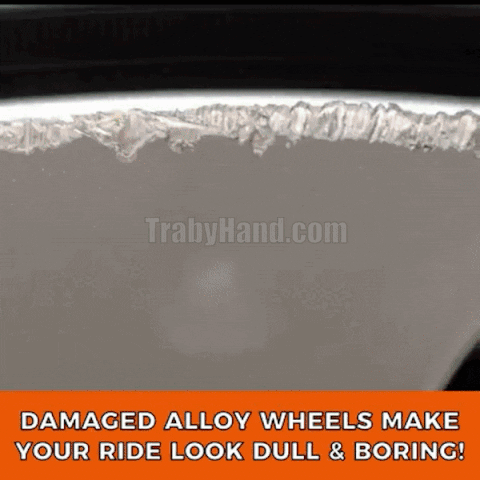 This is an all-inclusive Diy Alloy Wheel Repair Kit that allows for a complete job without any additional tools or expertise. Utilizes paint that perfectly matches the paint on most OEM alloy wheels for a flawless repair job.
Alloy Wheel Repair Kit instantly fix curb damage, scratches, slight dents, installation damages, sanding marks, and any possible damage of alloy wheels, synthetic wheels, steel rims and hubcaps, and more on the similar materials. It saves you car repairing costs.
    Features:
Repair Any Flaw on Car Wheels – Designed to repair minor damages ranging from scuffs to scratches and dents to curb rash.

Invisible – Utilizes paint that perfectly matches the paint on most alloy wheels for a flawless-looking job.

All-in-1 Tool Kit – No additional tools or materials required.
Hat-resistance – Proper repairs are able to withstand car washes and are resistant to both vibration and heat up to 266°F.

Universal -Works for alloy wheels or steel wheels and can be used for hubcaps.
Product Instructions :
Preparation: Clean damaged alloy wheel with alcohol pad and remove rough and uneven edges around damaged area. Confirm repair area. If it is slightly damaged, use wet sandpaper to match the contours to the repair surface, and silver alloy lacquer repair area.

If the lesion is large or has teeth. Then use the repair adhesive: press the required repair adhesive onto the carpet. Mix the 2 components to a gray constant mass using the spatula provided. (Complete the mixture within 2-4 minutes).
Repair: Pour spilled adhesive over damaged area. let it dry for 15 minutes.

Contour Adjustment: Use wet sandpaper to match contours to the repaired surface. If necessary, repeat steps 3 and 4.

Gloss: Clean the repair area and apply a thin layer of lacquer with a brush. The time to lacquer is at least 12 hours before using the car, and the complete treatment will take 3 days.
Specifications:
Net Content (Repair Glue): 6ml
Package Includes:
1 x Repair Glue (6ml)

1 x Silver Gray Paint (5ml)

1 × Sanding File

2 x Gloves

2 x Cotton Swabs

2 x Paint Brush

2 x Alcohol Prep Pads

2 x Plastic Spatula

1 x Instruction Manual