Baby Infant Cute Anti Roll Pillow Sleeper Pro
Adjust the sleeping position to make sleep safer. Put your baby's body between the positioning pillows, adjust the elastic band, and moderately fix the baby's sleeping position, which can avoid suffocation caused by prone position and cause sudden infant death syndrome.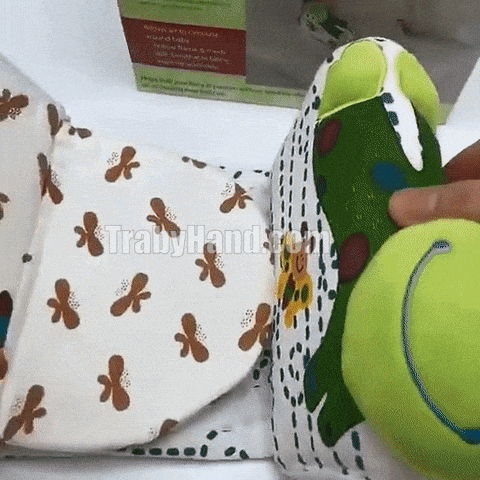 Breathable and comfortable The patented breathable hollow frame and mesh design allows the air around the baby's head to circulate, safe and healthy sleep. The arched symmetrical pillow frame allows the baby to have a comfortable and reliable support even when he is asleep.
Adjustable width The width of the adhesive tape can be adjusted, which can be adjusted accordingly with the growth of the baby.

Add cartoon decorations and add small animal shapes on both sides of the positioning pillow, which is cute and interesting. It can not only accompany the baby to make the baby not lonely, but also make it easier for the baby to be quiet.
Specifications:
Material Composition: main body: 100% cotton, velvet Filling: polyester

Suitable For The Crowd: more than 0 months.

Weight: 0-1 pounds

Shape: Rectangle

Special Features: Side Sleeper Pro Pillow

Product Specifications: 8 In (20.32 cm) × 6,7 In (17.18 cm) × 6,6 In (16.84 cm)
Package Includes:
1 x Baby Infant Cute Anti Roll Pillow Sleeper Pro