Wallcush – Peel And Stick Soft Wall Cushion Mat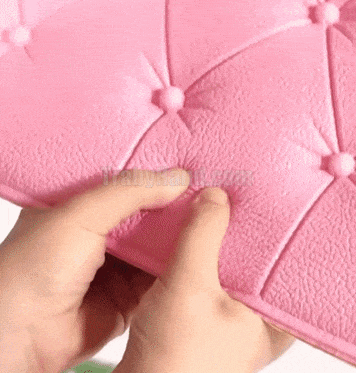 Make your home more child-friendly without compromising on style by installing our premium WallCush. With its thick and soft foam surface, the stylish WallCush can fully protect your child from colliding against the hard wall.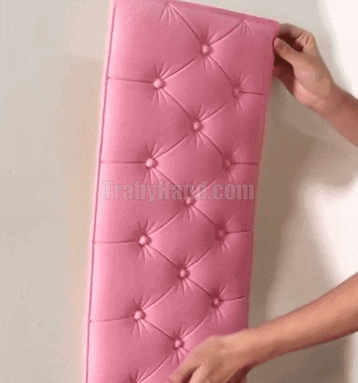 Features:
Quick Installation – Made with your convenience in mind, the back of WallCush is already fitted with adhesive for easy mounting. It's also effortless to remove and doesn't leave any stains on the wall's surface.
Easy to Clean – The water-resistant surface of this WallCush makes wiping off dirt feel like a breeze. Simply clean it by wiping the surface with a damp cloth and letting air dry.
Anti-Collision Wall – This WallCush is impact-resistant and has a thickness of 0.7 inches, making it a perfect anti-collision tool. Prevent any accidents by attaching pieces of the WallCush in the living room, playroom, bedroom, and more.
Versatile Application – As long as the wall surface is smooth and clean, the WallCush can be attached anywhere. Not only is it great for a home filled with kids, but it's also perfect for adding a personal touch to your space.
Package Included:
1 x Wallcush – Peel And Stick Soft Wall Cushion Mat