Leather Repair Patch (2PCS)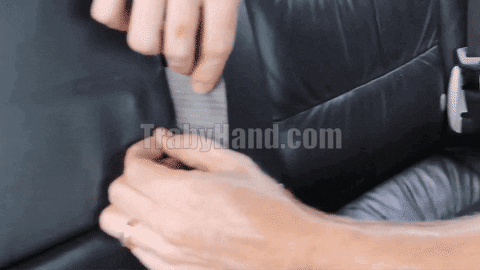 Why pay someone if you can do it yourself?
With its wide range of colors, it can surely match what you need for your leather item to be repaired!
Features:
 Versatile: Help to repair a crack or cover a hole for your sofa, couch, car seat, handbag, etc
 Backing Kraft Paper: To protect the adhesive, can be cut freely according to your requirement
High- Quality Pu Leather: Wearable and comfortable touch feeling without undesirable smell.
High-Quality Glue On The Back: Made from good latex, strong viscidity, and environmental protective.
Easy To Use: Remove the bottom paper and then stick to where you need to repair it.
Repair Makes Easy: Cheap and look nice, it is great to cover a hole or stain.
Multipurpose: You can save your sofa, car seat, handbag, briefcase, or leather jackets.
Specifications:
Size: Fine lines 20 x 25cm Lichee Pattern 20 x 30cm
Style: Self-adhesive PU leather
Material: PU
Package Includes:
1 x Leather and Vinyl Restore Patch
1 x Shape Sticker Sheet