Invisible Halo Extensions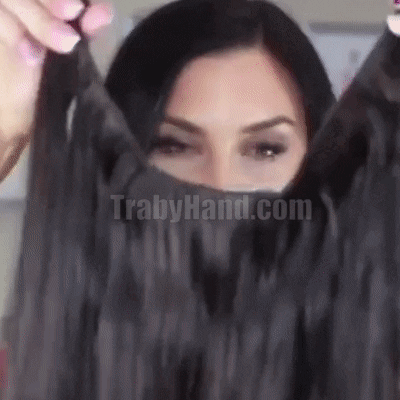 Gives You Perfect Dream Hair In Less Than A Minute!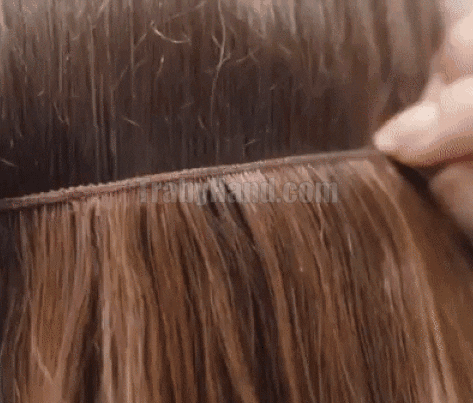 Introducing our Invisible Halo Extensions. The tried and true patent-pending Invisible Halo is crafted to fit securely on your head while staying out of sight. Simply put the halo over your head (like the angel you are ) and comb your hair out over the top to blend it all in and secure the halo. You might even forget you're wearing extensions at all! It looks so impossibly natural.
They're extremely versatile and can blend in with most hairstyles to create a supernatural look. These extensions are superior to many of the other extensions and measure at 20″ (51cm) long! Get the hair that you've always dreamed of with a selection of shades to match your natural hair color. The best part is, after your night out at the end of the day, you can take them off extremely easily in one quick motion.
Made with the finest quality synthetic hair we could find, these hair extensions will last you up to an entire year. Don't need extensions this long? Give them a haircut! Don't like the style? Curl or straighten them (using low-temperature settings, please)! Color slightly off? Dye it! These truly are a natural extension to your hair. Want even thicker hair? Use two extensions at the same time!
Features:
Looks & Feels like REAL Hair – It looks and feels just like real hair! Unlike our competitors, our halo-shaped design is double drawn, meaning it's thick all the way down to the ends. We are the least expensive per gram and offer 40% more hair than our competitors.
The One Minute Solution – Chic Magnifique extensions are the easiest and quickest way to add volume and length to your hair ever. Literally one minute fit, one second remove. Anyone can do it anytime and anywhere.
Quality Is the Chic Way – Salon quality hair flip-on extensions, soft and healthy. Can be straightened, curled, and dyed.
Transparency is the Key – If your hair is voluminous, our transparent wire will be perfectly hidden with your natural color. They truly are invisible to the eye.
Effortlessly Add Volume – Our Invisible Halo Extensions allow you to effortlessly add beautiful volume to your hair in a flash. Their length is 20" and weighs about 60 grams. You won't feel any different except more beautiful.
Specifications:
Material Grade: High-Temperature Fiber
Length: 20" (50cm)
Weight: 100g
Package Include:
1 x Invisible Halo Extensions