Hips Trainer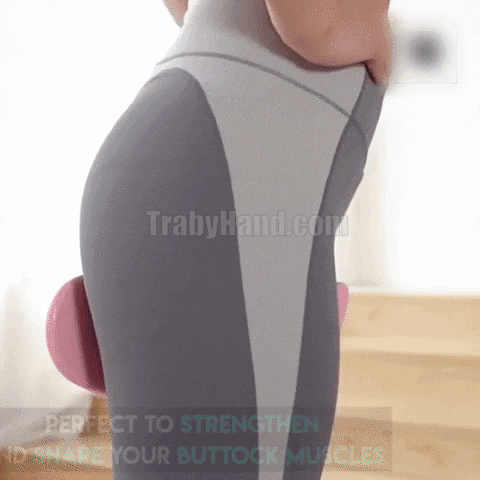 Perky And Round Butt In No Time With This Incredible Trainer!Training for hours every day yet still don't see any results of a well-defined shape butt? Good news! We have just the perfect tool for you. Try on our true fitness Hips Trainer!
It helps slim and tightens thighs, buttocks, and lower abdominal muscles. Use it daily while training and you'll see results in just a week! It is also conducive to pelvic reduction, will improve the blood system of lower limb muscles and buttocks. And you can bring it anywhere as it is small and lightweight.
Features:
Improves Blood Flow And Muscles – The super Kegel pelvic floor inner thigh training tool can improve the blood flow of lower limb muscles and buttocks, making the hips and lower limbs more flexible and promote activities.

Conducive To Pelvic Reduction – Targets pelvic floor muscle training which is beneficial to pelvic reduction, strengthening pelvic floor muscles, and walking hips.
Portable – Adjustable elastic strength, strong elasticity, ergonomic design, comfortable and free, small size that can be carried with you.

Helps Improve Shape – Helps slim and tighten thighs, buttocks, and lower abdominal muscles. Fengtocks, fitness equipment, fitness, health massage, home fitness equipment.

Exercise – Treats weakened pelvic muscles, ease incontinence, and enhance intimacy. For men and women, women can have good hips, and men can promote sexual function and prevent sagging hips.
Specifications:
Material: PP plastic

Color: light pink, light purple, light blue, light green
Package Includes: