Dress Book – Space-Saving Clothes Folder Organizer (10 Pcs.)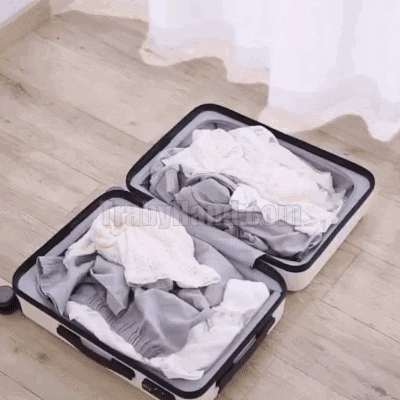 These folders are all you need for a tidy bedroom
Keeping a tidy wardrobe gets tiresome with the more clothes you have, luckily there are neat helpers that can organize and flat out all your wears to keep them ironed and fresh.
Using Dress Book – Space-saving Clothes Folder Organizer you can fold and fit your wears in just a second. With a tidy organizer, the closet becomes way more spacious and less messy.
On your travels, Dress Book can keep all your clothes from wrinkling in your luggage. There is no better way to keep your wears packed and fresh, with Dress Book there is no mess!
Features:
Save Up Time and Space – Dress Book opens up the closet by organizing and thinning out your clothes. Your closet will be more organized than ever before!

Fit and Thin – Fold and flat out all your wears in just a second. The perfect way to store them neatly after ironing.
A Traveler's Delight – Dress Book keeps the clothes ironed and packed. Say goodbye to the messy luggage, keep everything neatly packed inside.

The Best Closet Organizer – Bring some efficiency and organization to your home with the best clothes folder. Dress Book takes care of the chaos in the wardrobe!
Package Includes:
10 pcs Dress Book per order