Weed Remover Perfect For Removing All Types Of Weeds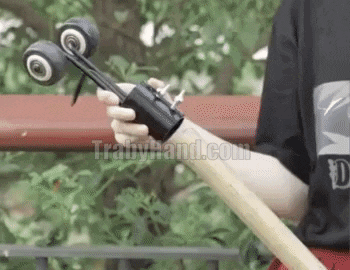 Remove all weeds from your beautiful garden with ease!
An easy to use tool to remove these pesky weeds from driveways, sidewalks, patios, decks and anywhere you don't want them to keep your home clean, tidy and presentable.
The weed remover is suitable for all types of weeds. Ideal for breaking open and removing thistles, dandelions, crab grass, chickpeas and other common weeds. So that your garden looks beautiful!
Features:
No More Stooping Or Kneeling – once removed without stooping, sweep them away with your broom and your crevices will be officially weed-free in no time.
Adjustable – the switch fits around every handle. You can easily attach them to any handle you want. Simply turn the screws to adjust and secure!
Quick Weeding In Minutes – do you need to clear both the driveway and patio tonight for an outdoor party or just to make your yard presentable? With the weed remover, you can get rid of weeds in minutes!
Package include:
 1 x Weed Remover Perfect For Removing All Types Of Weeds