Stay Warm Camping Heater (2pcs)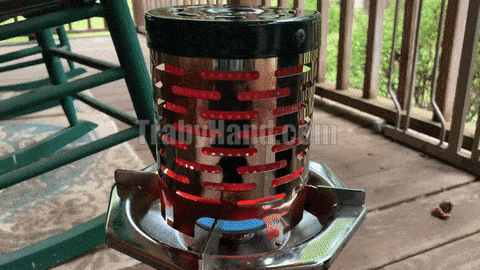 If you're going camping in the winter, you'll want to keep all that heat inside your tent.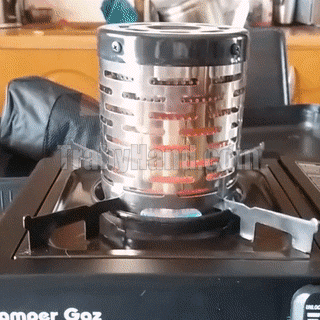 Just because its winter doesn't mean you have to stop camping! Don't miss out on outdoor fun because of the snow and the cold! Instead, buy a heater.
The unique design uses a mesh wall for ultra-clean gasification and secondary combustion. This will make the fuel burn more completely and reduce smoke. Use branches, leaves, pine cones and wood as fuel. No need to carry heavy, polluting and expensive canned fuel.
The outdoor heating cover, the burner is placed like a chimney structure, the internal double heat absorption, and the four-sided heat heater can easily heat the surrounding environment.
Safe and equipped with handles, it will not hurt your hands, four buckles, and it is firmly fixed on the stove. The mini size is lighter, smaller and more convenient, making it the best choice for outdoor heating.
Ordinary combustion flames become radial heat, widely used in heating combinations to adapt to high-temperature stainless steel, durable, and more rugged. They are ideal for a variety of stoves, camping, fishing, barbecues, and hand warmers.

Features:
Suitable for all kind of stoves
High-temperature resistant stainless steel
The burning flame is changed into radial heat energy.
Package Includes:
1 x Stay Warm Camping Heater (2pcs)