Skin Tag Spot Removal Patches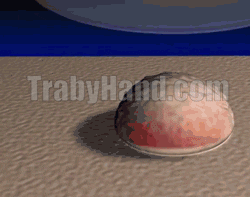 Skin Tag Spot Treatment Patch is the most effective solution to removing skin tags from any part of the body.
The patch works by shrinking and drying the tags until they fall off naturally. Ingredients: Leaf extract of C. orientalis, tea tree oil (melaleuca), vitamin E (tocopherol acetate), salicylic acid, Chamomile extract
Other methods like freezing and surgery are painful and expensive. Also unlike other methods that may leave scars behind after removing the skin tag, this solution will leave your skin smooth, clean and clear.
This natural solution is the easiest way to remove skin tags effectively and safely. Ideal skin tag remover for all skin types, including sensitive skin areas.
Applying the skin tag patch is completely pain free, and will remove your skin tag permanently. Avoid expensive surgeries and skin medications that simply are not effective.
Dermatologist tested salicylic formulation is safe to use on the skin without any side effects. Patented skin tag removal uses keratolytic action to shrink and remove layers of the skin tag. After the skin tag is removed, your skin will be restored to its silky, smooth state without any scarring.
How to Use:
Step 1: Clean and dry the hands and the parts to be stuck on.

Step 2: Paste the patch onto the desired area for up to 12 hours.

Step 3: Use the patch twice a day until the wart-removing patch dries and drops
Package Include:
1 x Skin Tag Spot Treatment Patch