Shrimpknife – Easy Shrimp Peel And Devein Knife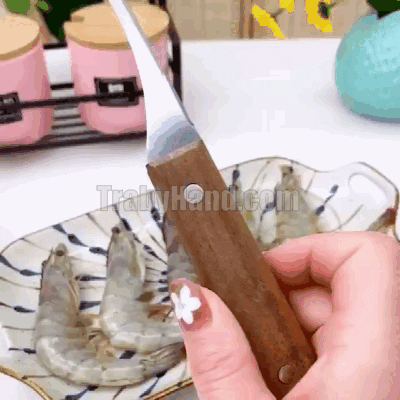 With this ShrimpKnife, you can clean shrimp in one easy action in less time. You'll be able to peel and devein a shrimp in as fast as 3 seconds. The barb serrated design of the knife's edge makes the shrimp thread easier to pick out. Made with ergonomic hard wood handle for comfortable grip.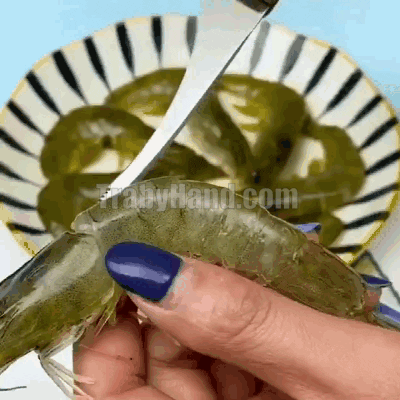 Features:
Premium Quality – Made of high-quality stainless steel, high hardness, and sharpness, sturdy and durable. The handle is made of hardwood which provides a non-slip grip. Easy to clean and dishwasher safe.

Professional Design – The jagged edges are sharp and no sanding is required, it allows you to easily remove the shrimp line and clean the seafood, allowing you to enjoy the cleanest seafood.
Wooden Handle – The handle is comfortable to hold and does not slip even in wet conditions. It is ergonomic that saves time and effort. 

Variety Functions – Very suitable for all kinds of seafood, such as cleaning shrimp line, peeling shrimp, cutting fish belly, and cutting various seafood. Easy to carry, can be used on many occasions
Package Included:
1 x Shrimpknife – Easy Shrimp Peel And Devein Knife