Reflexology Foot Massage Stone
Our foot contains 26 bones, 33 joints and more than 100 muscles, tendons and ligaments.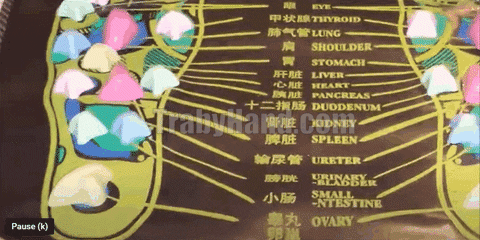 Standing on the mat for just a few minutes a day will help can relieve stress, increase energy, relieve sore muscles, flush toxins and much, much more.
Benefits:
Improves circulation.

Lowers blood pressure.
Alleviates headaches and migraines.

Improves sleep, relieves stress and anxiety. 
Features:
Release yourselves, forget your fatigue, bring you happy and comfort

Increases blood circulation with effect of health care and slimming

Improves muscle tone and balance, reducing physical stress placed on bones & joints.
Eliminating fatigue and pain caused by long-time work

Fat burning and reduce cellulite

Relieve chronic neck and back pain

Improve sleep and relieve insomnia
Specifications:
Material: ABS

Size: 34.5 x 34.5 cm
Package Includes:
1 x Reflexology Foot Massage Stone Mat