Reflective Soccer Ball Luminous Night Glow Footballs Adult Child Training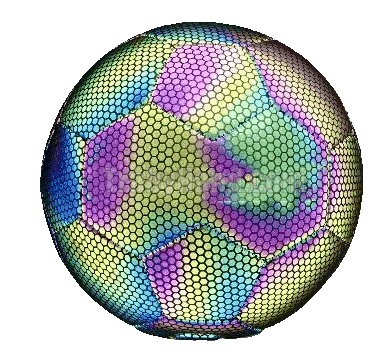 This Luminous basketball would shine with a Clear Multi-colored Light, under continuous irradiation time for several minutes.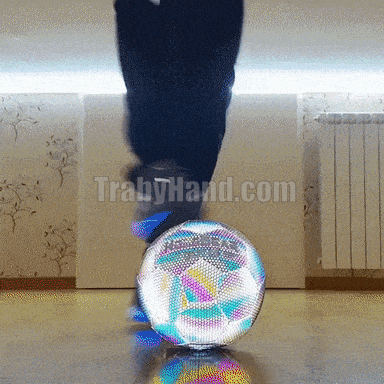 Features:
High Quality: made of high-quality materials, safe and environmentally friendly, durable, if not man-made or accidental damage, it has at least five years of service life.
Lighting Principle: the luminous part of the sphere is designed with high-tech fluorescent material. It can emit light at night as long as there is a light source, such as sunlight, flashlight, flashlight, and cell phone. In bright light, it will light up for a few minutes with uniform brightness and can glow for 1-3 hours.
No Batteries Needed: This soccer does not need batteries, as long as there is light or UV light, it will light up, save energy and protect the environment.
2 Sizes: high accuracy of engraving, good sealing, 2 sizes to choose from.
Specification:
Product Weight: No. 5 ball: 400g; No. 4 ball; 370g

Product Size: No. 4 diameter 19cm/7.48in; No. 5 diameter 21.5cm/8.46in

Product Material: PU

Product Color: colorful
Package Included:
1 x Reflective Soccer Ball Luminous Night Glow Footballs Adult Child Training