Portable Sand Blaster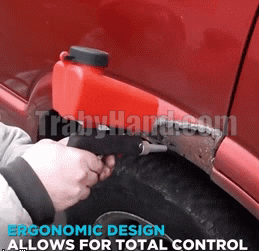 Sandblasting is one of the most effective ways to remove rust if done properly. The Portable Sand Blaster works better than any paint stripping agent because sand particles are so small, they can easily enter small cracks and crevices, going undiscovered for years.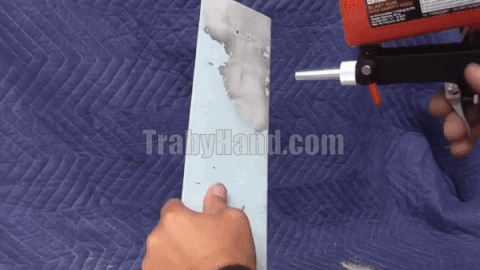 Portable Sand Blaster's gravity feed feature is perfect for any type of sandblasting job. With this simple and small sandblaster compared to conventional sandblasting equipment with cabinet, it offers high flexibility and convenience of use. It also provides a fast setup and very easy to use. This is one compressed air tool that is worth your investment!
The importance of wearing safety goggles, heavy gloves and a respirator designed to filter the sand cannot be stressed enough.
Features:
The Portable Sandblaster: This small air tool has got what it takes to be the bad wolf in media blasting. It supports various sandblasting media like steel grit, glass beads, walnut shells, silicon carbide, aluminum oxide and more.
Gravity Feed Sandblaster Gun: Designed to operate initially as a gravity-fed sandblaster which offers flexibility and perfect for spot sandblasting. Perfect for DIY projects and surface preparations for automotive care.
Realiable: This is one reliable sandblaster gun you can use flexibly in different workshops. This is your ideal gravity feed sandblaster gun.
Specifications:
Material: Plastic Housing
Capacity: 21lbs
Consumption of air: 7cfm
Connector: 1/4 inch
Pressure: 90PSI Operating Pressure
Consumption: 7 SCFM Air Consumption
Package includes:
1 x Portable Sand Blaster