Nuclear Explosion Mushroom Cloud Model Lamp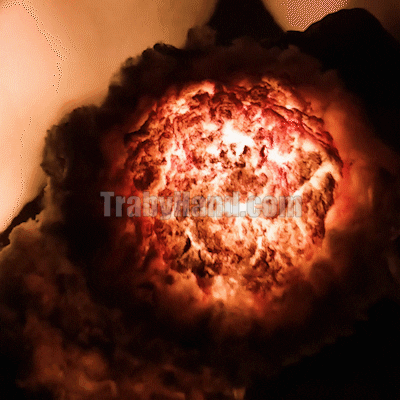 Light up your house with a nuclear explosion! The nuke lamp is a unique tabletop light that is shaped after the explosion seen from a nuclear bomb detonation.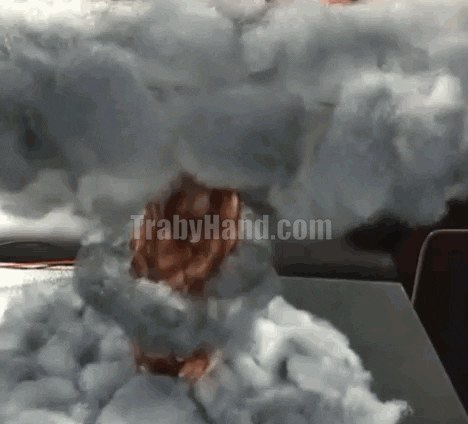 Designed using fluid dynamic simulations to create the shape, this unique lamp will be an instant conversation piece.
It is more a model than a night lamp, Take a good look and you'll see this is really the closest you'll ever want to be to such an intense burst of energy.
Features:
 Handmade diorama decorative model of a nuclear explosion effect.
 Made of metal wire, wood, synthetic and real cotton.
 An Exquisite Display – A piece of decorative lamp that will sure to make the focal point in any space, this lamp is perfect on a tabletop, on the shelves, on a bedside table and more. Makes an excellent home decor piece and is guaranteed to impress anyone who visits.
Specifications:
 Made of metal wire, wood, synthetic and real cotton.
 Airbrush painted
 A/C powered with 5W filament LED light
Unique decoration and design. About 30cm diameter and 30-35cm height for a big model (I can make it in any size you want)
Package Includes:
1 x Nuclear Explosion Mushroom Cloud Model Lamp