Multifunction Rearview Mirror Phone Holder Car Rearview Mirror Mount Phone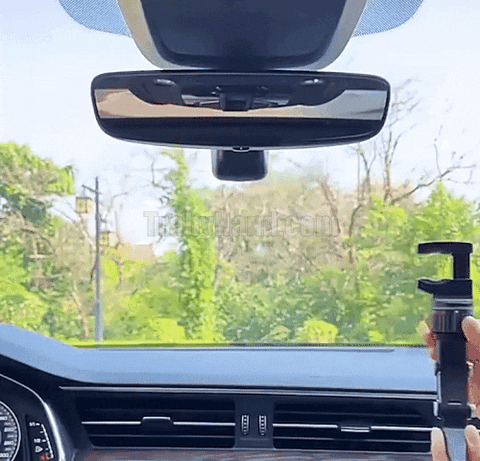 Looking for good quality and safe car phone holder that will securely hold your phone while driving?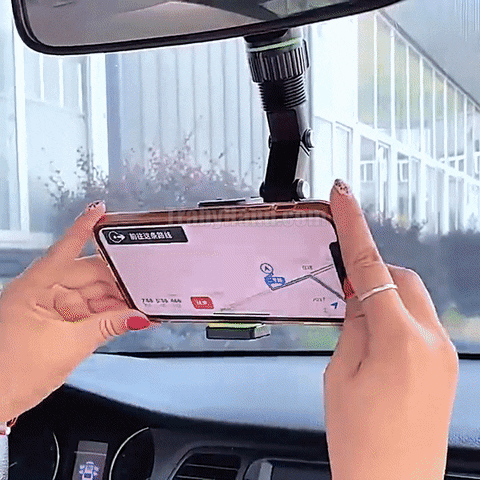 Features:
Adjustable Angle: The car phone holder can rotate 960° to meet the needs of different sight lines; Meanwhile, it also supports horizontal and vertical screen switching, the navigation angle can be adjusted at will, which is convenient for you to plan your route and drive better.
One-hand Operate: This bracket allows the mobile phone or GPS to be mounted on the rearview mirror, convenient for you to touch the screen with one hand while driving, and you can adjust the navigation route only by one hand, to ensure driving safety and reassure your family.
Adjustable Width: 50-100mm adjustable width, which applies to various types of mobile phones, you can adjust according to your needs.
Suitable For Any Occasion: 3-21mm clip width, you can clip the phone holder anywhere. in addition to the rearview mirror, you Can also be installed in car seats, kitchens, bedrooms, which is convenient for you to study, work, and pass the boring time.
Specifications:
Color: Black, green
Weight: 139g
Package Includes:
1 x Multifunction Rearview Mirror Phone Holder