Medusa Wall Statue Greek Mythology Monster Statue Gothic Myth Legend Snakes Statues Wall Home Decor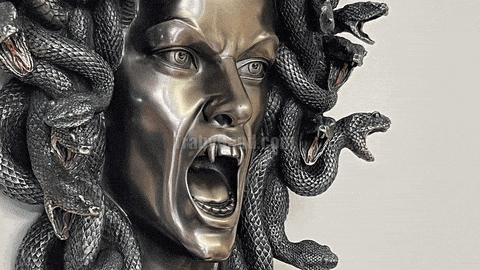 In Greek mythology, it was a monster, namely the Gorgon Medusa.
A flying female, often depicted as a human, with an ugly face and live venomous snakes instead of hair. Beheaded by the hero Perseus, He then heroically used it as a weapon, Until she placed Athena, the goddess Athena, on her shield, she always maintained the ability to turn an outsider into stone. anti-devil device called gorgoneion. Medusa's hair appears like a lively viper, her face is carved with an angry expression and her mouth is open.
Specifications:
Plastic material
Size: about 10cm x 5cm x 3cm/3.94inch x 1.97inch x 1.18inch
Weight: 210g
Package Includes: