Mandala Dotting Art Set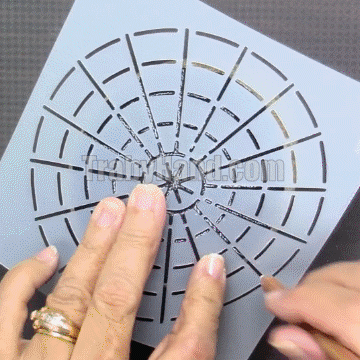 Go beyond and enhance your creativity to discover the hidden artist within you!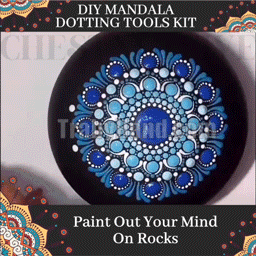 Create various beautiful mandala art designs easily and turn an ordinary rock into an intricate mandala masterpiece with Mandala Dotting Art Set!
Perfect Dots Of Different Sizes – Set contains different sizes of double-sided dotting tools, brushes, and more that can make your mandala dotting artwork perfectly beautiful with elegant look!
High-Quality Mandala Set – Ergonomic handle for precise dotting control. It's lightweight and durable. Easy to clean up and reusable, carry it anywhere and draw easily with no hand pain for long hours of painting.
Perfect For All Art Lovers – Simply pick your favorite colors! It's easy and fun even for kids. It's a perfect set to start different mandala dotting patterns and learn different techniques to achieve gorgeous designs.
Sketch Anywhere – Create a mandala pattern with love and brilliant imagination. Dab beautiful dotted mandala arts on rocks, canvas, nails, paper, t-shirt, home decoration, and many more!
 Package Includes:
1 x Mandala Dotting Art Set