Magic Pool Cleaning Tablet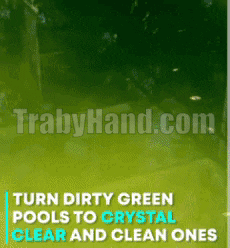 Set, Float & Forget! Our Magic Pool Cleaning Tablet (100 Pcs) is a professional solution for pool cleaning and effectively guard against bacteria, algae and germs.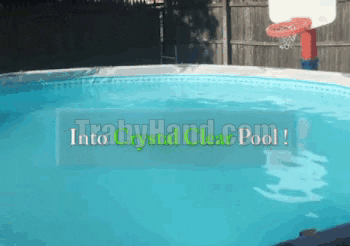 Ensure safe chlorine spread around the pool and effective manage your pH levels. These swimming pool water sanitizers create a safer, cleaner, more enjoyable swimming experience.
Features:
Super Purifying: Clean your swimming pool with most efficient method. Our cleaning tablets with purifing function makes no more dirty pool.

Use 7 tablets per 2,500 gallons of water per week to achieve crystal clear pool water!
Disinfecting Bacteria:

Integrated laboratory tested formula, ensures 99.9% bacteria elimination and effective algae control.

Long-lasting Effect: Keep the pool clean with long-lasting effect.
Safe & Non-toxic: Made of safe and non-toxic ingredient. Ensures that the swimming pool is safe for kids after cleaning the swimming pool.
UV Protection: Helps protect your water from the sun's UV rays and prevents harmful sunlight.
Specifications:
Quantity: 100 Pcs
Net: 100g

Package Includes:
1 x Magic Pool Cleaning Tablet