Chemical Electric Head Lice Treatment Comb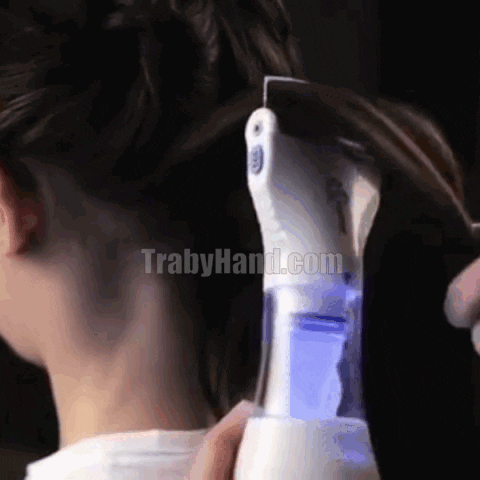 Get peace of mind knowing that your loved ones can enjoy a LICE-FREE LIFE, that's right! NO MORE ITCHING! Like it or not, head lice is a common problem in schools. It doesn't matter how careful you are and what your hygiene is like your kid runs a high chance of getting infected.
Features:
Chemical-Free And Pesticide Free: Natural lice treatment for the whole family. The Electric Head Lice Remover is a natural comb device and FDA registered, which instantly vacuums head lice and eggs (nits).
Easy To Use: All lice and eggs captured in the disposable capture filter, which allows secure and eek-free disposable. 4 Capture filters come in the box!
Best Lice Comb For Your Family: From early lice detection to regular check-ups for head lice, The Electric Head Lice Remover is the most technologically advance natural lice comb on the market.
Smooth And Gentle On Scalp: Rounded stainless steel teeth with adjustable combing angles as well as a compact and ergonomic designed electronic head lice comb

How to use:
Securely attach a capture filter to the combing head.
Push down and hold the knobs on both sides to manually adjust the combing angle. Two set positions are available: straight or raking position.
Brush hair to remove knots and separate them into sections using hair clips.
Section the hair no wider than the teeth and comb close to the scalp.
With the brush provided, clean any head lice and eggs that might be caught between the teeth of the comb. Fill a bowl or sink, about 10 cm deep, with hot (not boiling) tap water and only submerge the combing head.

Specifications:
Voltage: 220 V
Material: Plastic
Size: 160 mm x 0.52 in / 80 mm x 0.26 in
Color: Blue
Weight: Approx. 355 g
Package Includes: 
1 x Chemical Electric Head Lice Treatment Comb