Glowing Cat Ear Headphones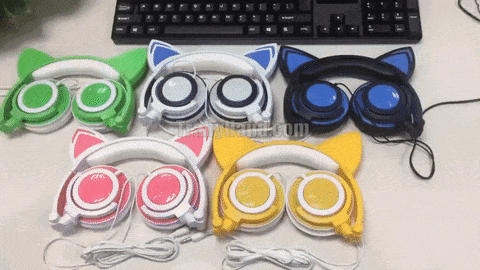 Listen to your favorite song in a radical new way!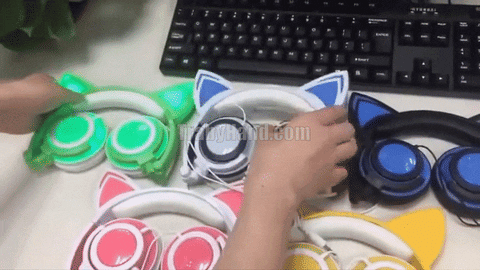 Features And Benefits
When you put on the Cat Ear Headphones, the glowing LED lights coming from your super cute cat ears will transform your life into an instant party.
Made with soft PU faux leather ear cushions (not real leather – we love animals), enjoy wearing these plush headphones comfortably for hours on end.
Includes a Micro USB cable for fast recharging of the LED lights – no more dead batteries!
The lights can be turned on and off with a button behind the ear, and has two modes: "Always On" and "Blink Mode", where the lights blink on and off like you're in a rave.
They're foldable too – great for easy packing and traveling to your next party.
These headphones are a MUST HAVE if you're a gamer, cosplayer, raver, or just a straight up music lover. Also an amazing gift for friends!

Product Specifications:
LED Light Modes: Always On, Blink Mode
Ear Cushion Material: High Grade PU Faux Leather
Includes: Micro USB Cable
Frequency Response Range: 20-20000Hz
Line Length: 1.5M
Sensitivity: 103±3dB
Connectors: None
With Microphone: No
Resistance: 32Ω
Connectors: Standard 3.5mm Headphone Jack
Size: Approx.190 x 190 x 74mm
Package Includes:
1 x Glowing Cat Ear Headphones