Giant Human Balloon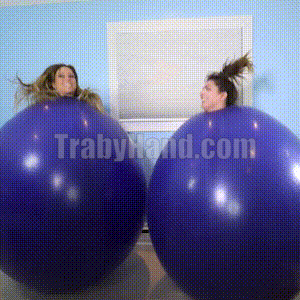 Go crazy and have fun with this Giant Human Balloon! Cool, and funny little games! Play with your family and friends for nonstop laughter and fun!!!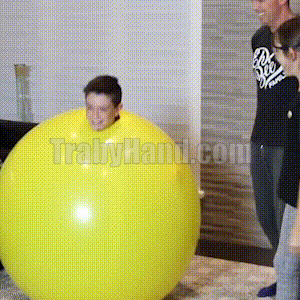 Jump!! Bounce!! Bump!! Bump with each other, and bounce like a kid!! It's safe!! With impact-absorption!! Exciting and Super Fun!!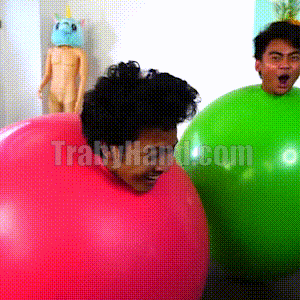 Made from High-Quality Natural Latex makes it super durable and unbreakable!! You don't have to worry about bursting the balloons!!
Features:
Huge Size Balloon – When the balloon is fully inflated with air, it can contain a 3000 liters, or a 3 cubic meters. It can expand its size up to 72 inches or 180 cm. Lifesize giant balloon!!!

Impact-Absorption – Super Elastic Latex Based Material with inflated air surrounding your body inside of the balloon. You can bump to each other many times without hurting. Super Safe!! To Bounce and Bump!
Super Durable – This giant balloon is made of High-Quality Natural Latex!! Super elastic and flexible balloon!! It can withstand high tension and some stretching forces!!

Flexible Air Way – You'll never get stuck inside of the balloon !! The opening airway is extremely flexible!! It can stretch up to 30cm!!
Specifications:
Material: Latex

Size: 54cm x 10.5cm

Color: Red

Maximum Inflated Size: 72 inches (180 cm)
Package Includes: