Foot Pain Relieving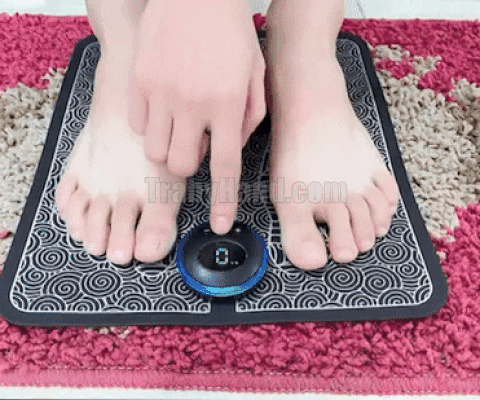 Electric EMS Leg Muscle Stimulator + Foot Massager is the perfect physiotherapy therapy device. This self-care tool will aid in improving multiple aches and pains found around the lower leg and foot area.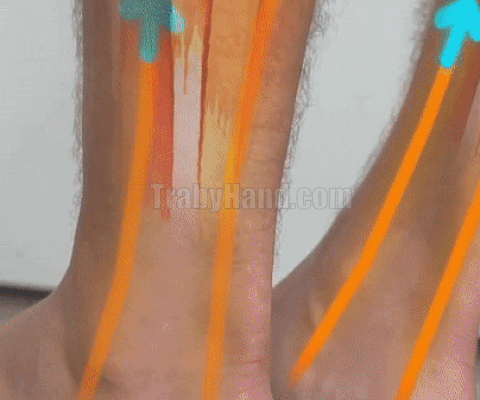 What is EMS technology?
Electrical muscle stimulation (EMS), also known as neuromuscular electrical stimulation (NMES), uses electrical impulses to activate muscle contractions. Impulses simulate action potentials from the central nervous system, causing muscles to contract. EMS has proven to be a very effective tool for active muscle training.

What is the use of EMS?
Rehabilitation goals of muscle training.
Prevent disuse muscle atrophy and local blood pressure increase.
Muscle relaxation beauty muscle conditioning.
Features:
Based on the principle of electric acupuncture, the foot massage mat adopts multi-directional foot massage to offer its users great foot physiotherapy, foot massage, and acupuncture points stimulation.
This foot massager offers 9 intensity levels and 6 modes: massage, kneading, scraping, elbow press, acupuncture, cupping, suitable for different crowds.
This foot pedal relaxes your feet, relieves pain, relieves fatigue, enhances blood circulation, boosts metabolism, and improves your sleep.
Our foot mats are easy to clean and portable, convenient for you to use, whenever you watch TV, play games, read books or work, it can help your body get better. relax.
The footpad features smart touch protection and it turns off automatically after 15 seconds when your feet don't touch the mat.
Specifications:
Material: PU+SDR
Color: black
Size: 32 x 28.8cm
Weight: 288g
Packing size: 34.5 x 16.5 x 3cm
Package Includes: