Ezspice – Under-Shelf Pull-Out Spice Organizer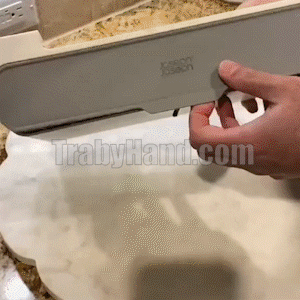 Keep your essential spice jars neatly organized whilst taking less space in the pantry with EZSpice – Under-Shelf Spice Organizer! This innovative spice rack maximizes your kitchen storage by utilizing unused space under the shelf. The pull-out compartment holds up to 7 spice jars (not included) and hangs discreetly under a shelf, making the most of the space that would otherwise not be used.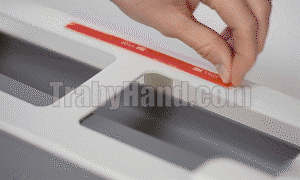 EZSpice is easy tool-free installation with a neutral colorway to seamlessly blend with your shelving. The pull-out compartment is stored away horizontally under the shelf and folds down when it is pulled out to reveal the jars. It is suitable for shelves over 1ft wide with a maximum thickness of 3/4 in.
Features:
Unique design utilizes unused space beneath the shelf. Easily mounts onto existing shelf.

Easy pull-out compartment with drawer stop

Holds up to 7 standard spice jars (jars not included). Maximum spice jar size: 5cm x 5cm x 12cm (2″ x 2″ x 4.75″)
Easy tool-free installation using non-marking 3M VHB tape

Suitable for kitchen units over 12.6 inches wide. Maximum shelf thickness .75 inches

Easy to clean, wipe with a damp cloth.
Package Includes:
1 x Ezspice – Under-Shelf Pull-Out Spice Organizer