Gold Classic Luxe Gramophone Mechanical Wooden Gramophone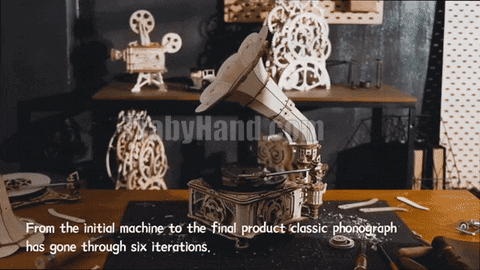 Inspired by the gramophone created by Thomas Edison. Retro design style with a vintage record player. You're not just assembling a simple wooden model with this one, but a real working model that can really play records. This antique gramophone with beautiful tunes will take you back to the 19th century.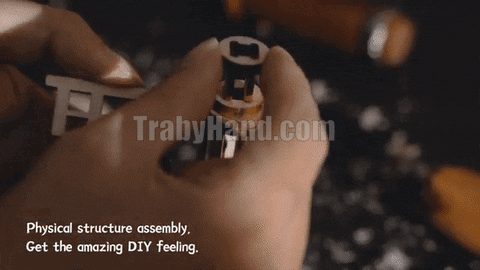 Includes a vinyl record that plays 3 pieces of music: The Merry Gent, Memory Of A Dance, The Giant Killers
What's The Difference Between "Manual Version" And "Electric Version"?
    Manual Version: Need to keep shaking the handle to play music

    Electric Version: It can play music by hand or power on to play music automatically
It Supports 7 inch and 10 inch records.

Parts: 424 pieces

Assembly Time: About 3 hours

Assembly Size: 226x261x429mm

Package Size: 317x235x83mm

Wooden Pieces: 424 pcs

Material: Plywood,  Inner machine (Wind-up spring), Accessories
Package Include:
1 x Gold Classic Luxe Gramophone Mechanical Wooden Gramophone