chip-robot-dog-toyChip Robot Intelligent Dog Toy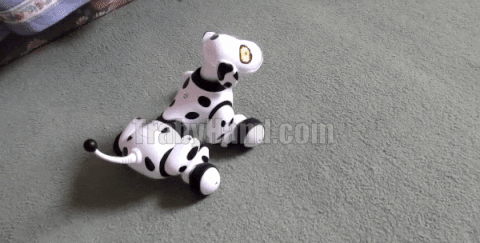 A loyal, fun doggie for kids—minus the grooming, food, and vet bills.
Kids love to play with The Chip Robot Dog as much as they love to play with real dogs!
Dogs are wonderful. But, they're a huge lifelong responsibility. Axel makes the perfect family pet when your child longs for a dog companion to play with but you're not quite ready to commit to getting a dog.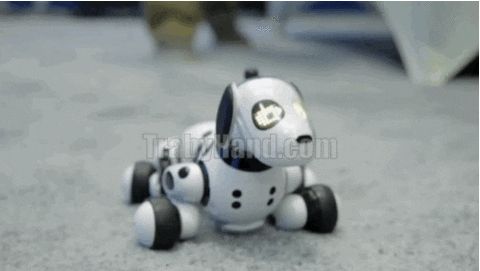 Axel is super friendly. He won't bites anyone and he never gets sick. Axel is also super-talented. He sings. He dances. He walks, lies down stands, climbs, and changes his expressions based on different sounds and actions. Your child will adore playing with Axel and taking him for long walks. Another plus! He's made of eco-friendly, non-toxic ABS material.
Surprise your child with Axel today. Tie a great big red ribbon around his neck and place him where your child can see him when he or she returns from school or play. Your child is going to love Axel!
Details:
Educational: Unique study mode: 26 alphabets and numbers from 0 to 10 will display on Axel's eyes. A perfect combination between sound and pictures makes Axel the best teacher for your kid, who will help strengthen your baby's memory.
Interactive: Standby mode: Every few seconds, Axel will do some actions to attract your attention. Without commands, eventually, Axel will enter sleep mode to rest.

Two Control Modes: Axel is touch sensitive and can also be controlled with a remote

Note:  Don't forget to feed Axel on time; just recharge his batteries and he will be ready to play with you nonstop.
Package Include:
1 x Chip Robot Intelligent Dog Toy