Automatic Tennis Ball Launcher Dog Toy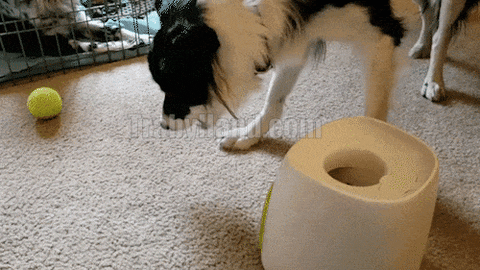 Your doggy can now play fetch all day long! This awesome ball launcher allows your doggy to play fetch by themselves for hours on end. The wide-open top and low down design makes it easy for your dog to drop the ball back into the launcher and keep the game going!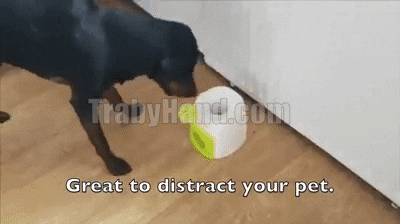 Features
The automatic dog toy ball launchers machine will launch mini tennis ball unpredictably, driving every dog busy but excited
Cute, Small, Lightweight, Funny: the dog toy balls size is medium, just perfect for your dog to catch and bite. and when the dog fetch the ball and bring it back to the hole, the machine will give some snacks for it, very attractive
Design for Fun: Automatic Interactive Ball Tennis Launcher is an automatic fetching machine that can be used by dog and owner or just the dog. The launcher features make independent play easy and fun, all you have to do is plug it in, choose your launching distance and then drop in a mini ball.
Specifications
Material: ABS
Size: 16 x 16 x 20cm
Package Included
1 x Automatic Ball Launcher
1 x Standard Tennis Ball