Arm Rest Mouse Pad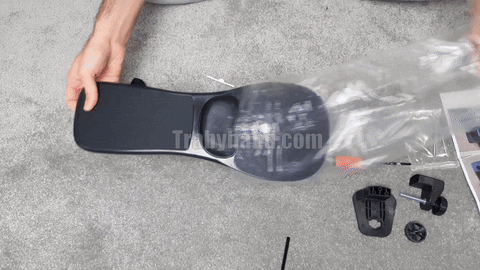 Perfect arm support while working on your computer at home or work
Features And Benefits:
Reduce Pain and Improve Posture: The armrest mouse pad helps to keep correct posture. It helps to avoid cervical vertebrae ache, mouse hand, and nearsightedness. Armrest mouse pad effectively relieves pains from arm, shoulder and neck muscles.
Comfortable And Safe: This mouse pad has a memory foam wrist rest. It relieves 90% of the weight undertaken by your wrists. Comfortable and safe to use. Perfect arm support while working on your computer at home or work.
Easy To Install And Use: This armrest mouse pad is easy to install. It can simply be mounted to chair or desk. No other tools needed. Ergonomically designed, compact, intuitive and comfortable armrest mouse pad.
Premium Quality: The armrest mouse pad is made of strong ABS plastic with adjustable straps. It's durable and strong. This armrest mouse pad reduces tension from the wrist, cervical vertebrae, shoulder, and arm.
Product Specifications:
Package Includes: