Air Fryer Cooking Time Chart Magnetic Cheat Sheet Set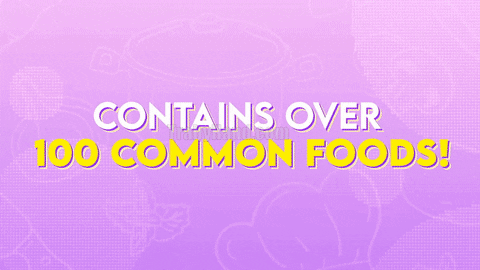 Features:
High-quality materials – Our air fryer time cooking table is made of high-quality plastic materials, with excellent water and oil resistance. Each set of air fryer magnet cooking tables includes 2 sheets of paper. One is a large magnet (about 17 x 27cm) and a small magnet (about 13 x 13cm).
The Perfect Accessory For The Air Fryer: 2 magnetic thin plates with precise cooking time, temperature and food volume. This type of magnetic disk can save you time when reading recipes or surfing the Internet effectively, and there is no need to check it at any time while the fryer is running.
Clear Classification: Our air fryer cooking schedule has a clear classification, which can guide you to quickly find the information you need, such as beef, chicken, pork, frozen food, seafood, and vegetables. Both children and the elderly can easily use it. With this air fryer blade, everyone will become an excellent chef.
Easy To Stick: The cooking schedule of the air fryer has a magnetic backplate, just lightly stick it on the refrigerator door or other iron products, and it will automatically stick. The different background colors of each category will help you read the information from any angle.
Valuable Kitchen Gift: This tile cooking timetable is the best gift for anyone who doesn't know the cooking time. It has a clear classification and can guide you to quickly find the information you need and organize your various cooking Data allows you to quickly find cooking information while cooking. It is the best gift for friends, family, colleagues, and wives.

Specification:
Material: Plastic
Size: As shown
Type: Pressure Cooker/Fryer
Package Includes:
1 x Air Fryer Cooking Time Chart Magnetic Cheat Sheet Set