Leatherfix Advanced Leather Repair Gel Kit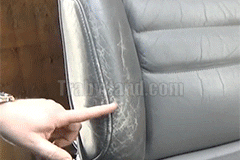 The Advanced Leather Repair Gel allows you to refurbish leather easily by quickly repairing burns, holes, rips, and gouges on leather surfaces. Each application is long-lasting and flawless. This repair gel can be used on cracked vinyl couches, car seats, and other leather items to restore them back to their pristine condition.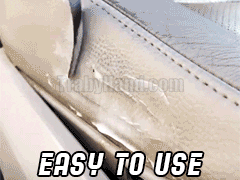 Features:
Professional Results – Flawlessly refurbish burns, holes, rips, and gouges without leaving a mark.

Extends the Lifespan of Leather – Leaves a thin protective layer of coating to prevent future damage, ensuring that your leather goods remain in mint condition for a long time.

Easy to Use – No extra tools are required. Simply apply the repair gel and spread evenly with a sponge or cloth.

No Harmful Chemicals Included – Non-toxic and odor-free.

Wide Application – Apart from cars and leather couches, it can also be applied to fix the damage on leather jackets, shoes, bags, and other furniture pieces.
How to Use:
Apply the repair gel on the surface of the leather, then flatten it evenly

Use a dryer or wait until the surface dries

Polish the surface or color it depending on your needs
Specifications:
Formulation: Gel

Net Wt: 20g
Package Include:
1 x Advanced Leather Repair Gel